Launching the Surface Mountable Speaker "SAE-20D"
2016-11-25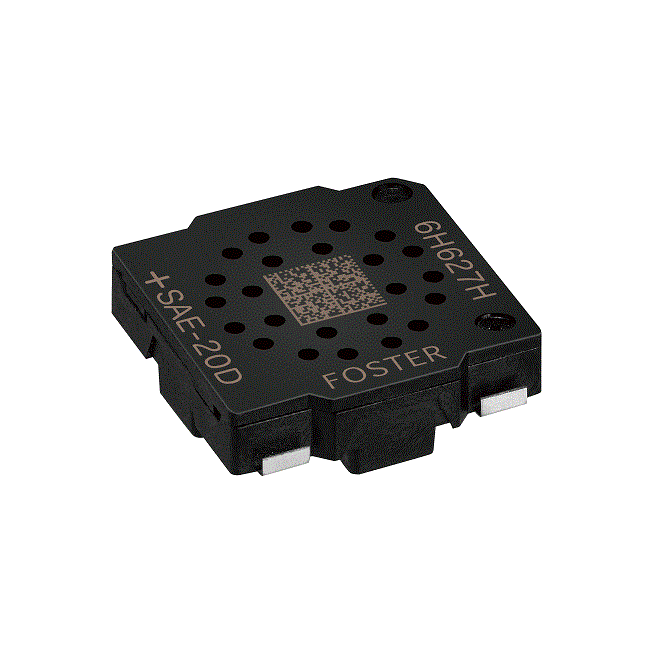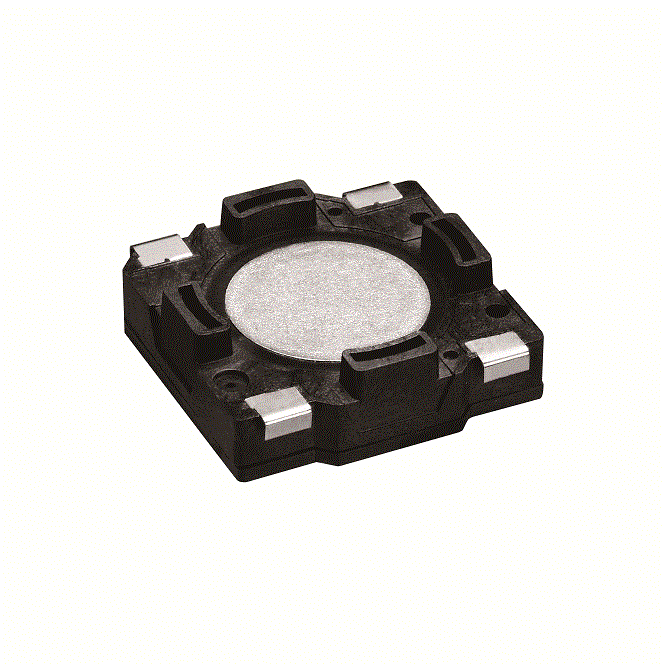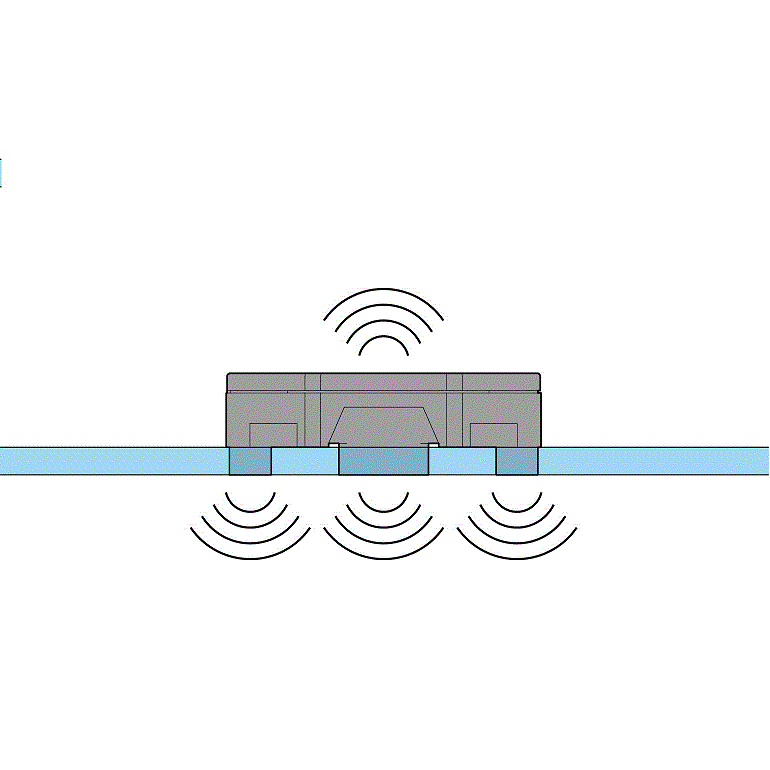 Foster is happy to announce the launch of its "SAE-20D" speaker, a speaker that can be mounted to the surface of boards as a sounding component for various alarms and voice guidance on on-vehicle, industrial, and consumer devices.
"SAE-20D" is the latest model in the "SAE-20" series of surface mountable speakers which continues to enjoy an impressive sales track record to date.
Because "SAE-20D" is surface mountable, it can be automatically mounted to boards and enables reflow soldering (lead-free soldering), contributing to improved board mounting efficiencies in our customers' processes.
The One characteristic of "SAE-20D" is that it is equipped with 3-dimensional sound-emitting ducts on the back of the speaker which enable the easy separation of audio from the speaker's front and back sides, and therefore eliminating the need for designing back side spaces as in the past (Patent pending).
While this is a compact 20 x 20mm speaker, it is capable of producing sound pressure outputs of approximately 91dB* over a bandwidth of 600-3,000Hz, supporting customer's needs for high-dB outputs over a wide bandwidth.
In terms of reliability, it is built to withstand environmental changes from -40ºC to 105ºC, and impedance values can be customized to our customers' requests.
This highly reliable new product is an optimal choice for products that require extensive board mounting. From here on, we will be ramping up our sales activities, begin mass production in the second half of 2016, and ultimately expect to sell 4 million of these units annually.
Going forward, we plan to continue to periodically expand and enhance our line of surface mountable speakers; speakers that are the embodiment of our engineering-development capabilities and product reliability.
Product Overview
Applications
Products in general that involve board mounting, including various on-vehicle devices (clusters, ETC, ADAS), robots, drones, security devices, industrial devices, and consumer devices.
Advantages

Three-dimensional sound-emitting ducts at the back side of the speaker eliminate the need for acoustic designing (Patent pending)
At approximately 91dB/10cm over a bandwidth of 600-3,000Hz, the speaker produces rich sound pressure and flat response
Excellent heat shock resistance (-40ºC to 105ºC/1,000 cycles)
Ultra-lightweight at only 3 grams
Customizable impedance
Specifications
| | |
| --- | --- |
| Format | Dynamic speaker |
| Rated input | 0.5W |
| Coil impedance | 30±6Ω(Support for 8Ω available) |
| Guaranteed sound pressure | 91dB±3dB (averaged over 1K, 1.6K, 2K, and 3.2KHz) (0.5W rated input, measured from a distance of 10cm) |
| Dimension | 20 x 20mm, 4.7mm thick |
| Weight | 3 grams |
* : The stated sound pressure represents the value measured under Foster's standard measuring conditions at a distance of 10cm.
《Additional remarks》 In addition to the "SAE-20" series (20 x 20mm) that we are releasing here, our "NDT-03" series, which is even smaller (15 x 15mm), has been on the market since 2002. These speakers are in widespread use in the on-board vehicle market.
Spara